For Xana to get a sense of stuff to do with courtrooms.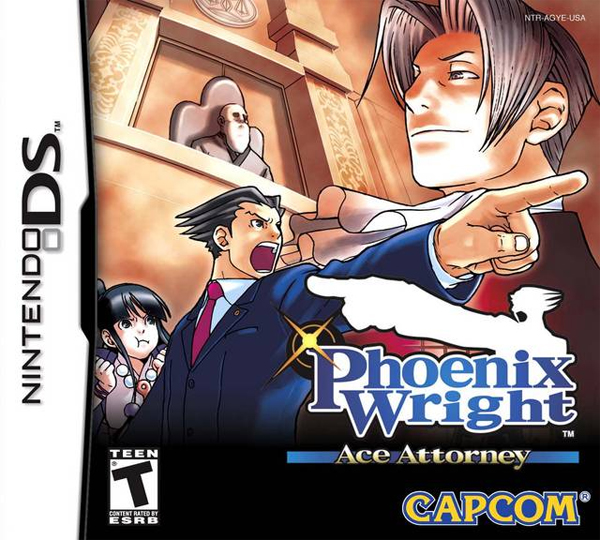 Phoenix Wright: Ace Attorney
, otherwise known as
Gyakuten Saiban: Yomigaeru Gyakuten
(2005) is an enhanced Nintendo DS remake of the original Game Boy Advance title Gyakuten Saiban that was released in Japan in 2001 (not localized). This version of the game contains touchscreen support, microphone support, and exclusive content. Thanks to the localization endeavours at Capcom, they were able to release the DS version for the US (2005), Europe (2006), and Australia (2007). Compared to other DS titles, the initial shipment of this game was very minuscule, but word-of mouth soon got involved and they were selling more than three times their initial shipment estimates. Thanks to the massive support of the fan community, the series became a hit and Capcom was able to localize the entire Ace Attorney trilogy!
What can we expect from this game?
The Ace Attorney series is an Adventure / Visual Novel game that follow the happenings of a rookie defense attorney, Phoenix Wright, as he defends his friends and clients from being falsely convicted for the crime of murder. We uncover the truth of the crime by means of investigation and by attending courtroom trials. The Phoenix Wright series is a parody of the Japanese legal system where there is a staggering 99% chance of conviction after being charged for a crime and brought to trial. This probability also comes to play for the falsely accused that are to be "guilty until proven innocent". Playing the role of a defense attorney, the odds are stacked against us from the get-go as we fight against the legal system and find the true meaning of Justice.
First post to follow, none of this was put together by me.