Character Sheet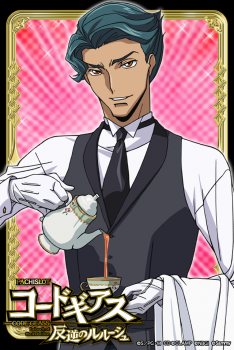 Name:
Daniel Renoue
Age:
16
Class Level:
Junior
Desired Spirit:
Hare of Eternal March
Bio:
Daniel's an anti-social coffee addict with serious anger issues. He's a year younger than his classmates, on account of having started kindergarten a year early (he was born in January, and big for his age, so everyone figured he might as well), but who needs age when you can be physically intimidating?
After he sent a kid to the hospital for bullying his little sister, Daniel's parents decided, rather than a pointless conversation trying to convince him that Elise can take care of herself, to send him to boarding school-- the assumption being that without his Big Brother Instinct as a motivator, he'd stop getting into violent fights. They were wrong.
However, when the March Hare bonded with him-- attracted by that very hair-trigger temper and easy rage that so put off other people-- it was the best thing that could have happened to Daniel. While rage he already had aplenty, the Hare taught him to laugh, to take a joke-- and make one. His sense of humour may be twisted at times, but at least he's got one now.
The only real drawback Daniel can see to this arrangement-- not counting the Queens' armies after him, since he's confident he can take anyone who comes-- is the Hare's insistence that he switch from coffee to tea. It's never a good idea to bother Daniel first thing in the morning, when he's sipping Earl Grey instead of the espresso he really wants.
Physical Description:
Daniel's about 6'10" tall, and built proportionately (i.e., not the tall-but-horribly-skinny build). So he's... kinda huge, and most of him is muscle. He has straight brown hair which is short but seems to perpetually need a haircut; his eyes are a light brown-shading-to-orange.